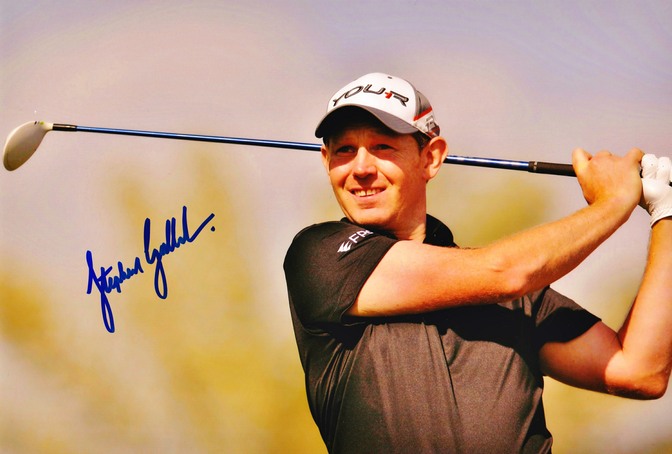 Date of Birth - 1 November 1974
Place of Birth - Dechmont, West Lothian
Turned Pro - 1995
Gallacher is the nephew of former European Ryder Cup Captain Bernard
Gallacher. He played in a victorious Walker Cup side in 1995 and turned
professional later that year.
Gallacher first played on the European Tour in 1996, but struggled to
begin with. In 2000, however, he reached the top hundred on the Order
of Merit for the first time, placing 56th. In 2004 he recorded his first win on
the tour at the Dunhill Links Championship, which is one of the richest golf
tournaments in Europe, and finished the year ranked 15th on the Order of
Merit.
ACHIEVEMENTS
Ryder Cup 2014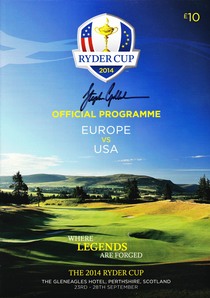 Walker Cup 1995
World Cup 2005, 2011
Jacques Léglise Trophy 1992
Eisenhower Trophy 1994
1992 Scottish Amateur Championship
1994 European Amateur Individual Championship
1995 Scottish Amateur Open Stroke Play Championship
1995 Lytham Trophy
1998 KB Golf Challenge
2004 Dunhill Links Championship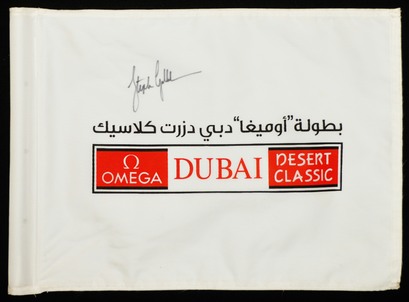 2013 Omega Dubai Desert Classic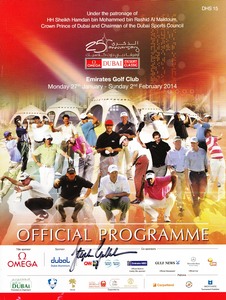 2014 Omega Dubai Desert Classic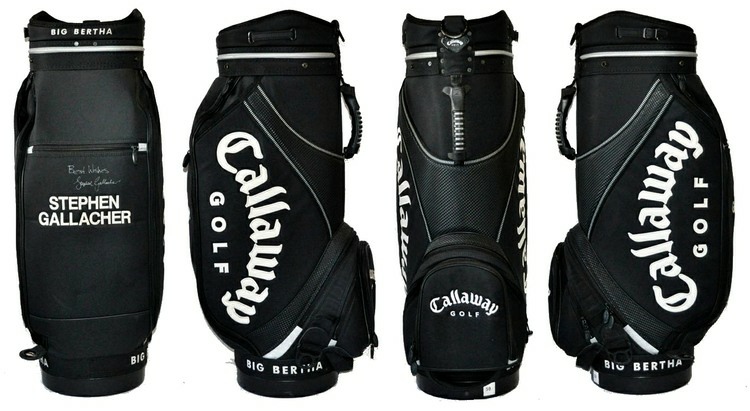 Callaway Tour bag used by Stephen Gallacher (signed)
Callaway Tour bag used by Stephen Gallacher for the
2006 Open Championship (signed)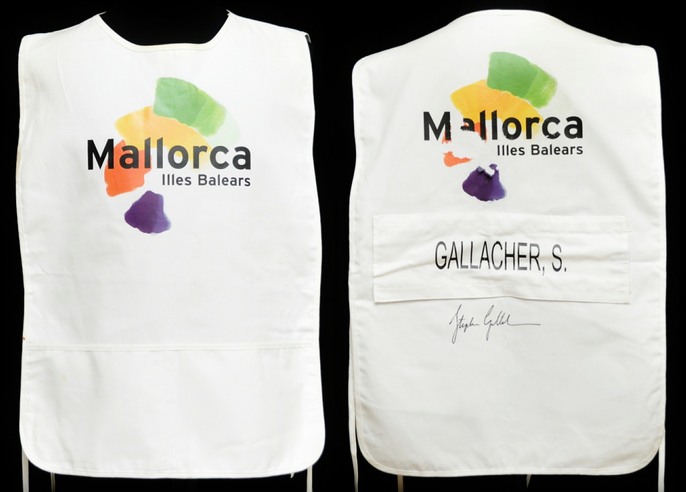 Stephen Gallacher's caddie's bib from the 2006 Mallorca Classic
Stephen Gallacher's caddie's bib from the 2013 Race to Dubai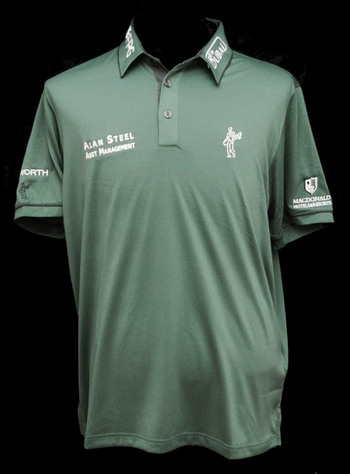 Tour issue golf shirt of Stephen Gallacher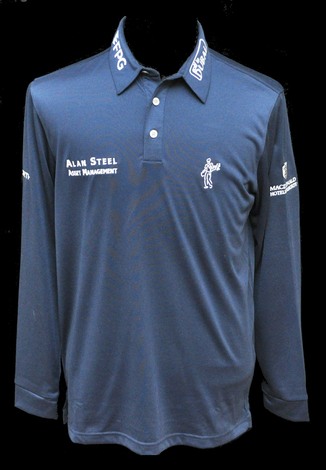 Tour issue golf shirt of Stephen Gallacher
Tour issue golf shirt of Stephen Gallacher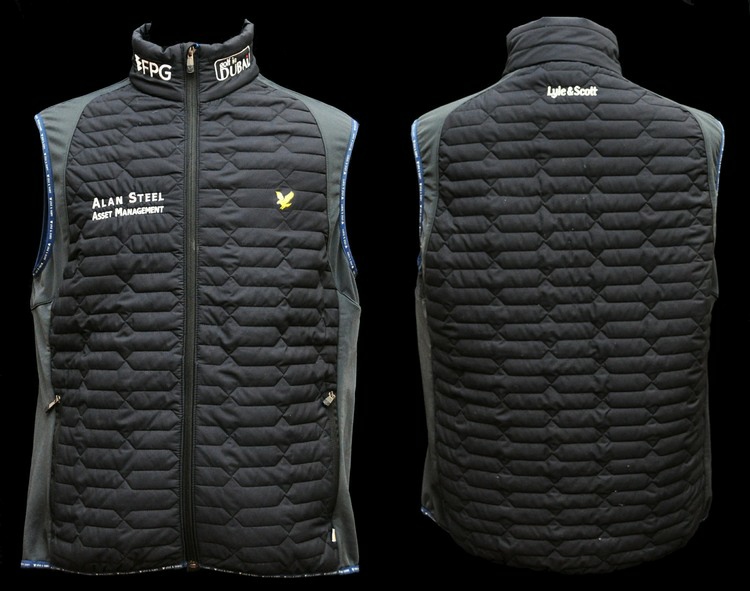 Tour issue golf top of Stephen Gallacher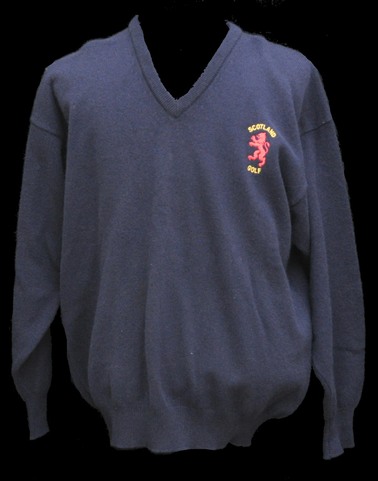 Scotland International jersey worn by Stephen Gallacher
Glove worn and signed by Stephen Gallacher
Ball played and signed by Stephen Gallacher
Taylor Made RBZ Rocketball 3 Wood used by Stephen Gallacher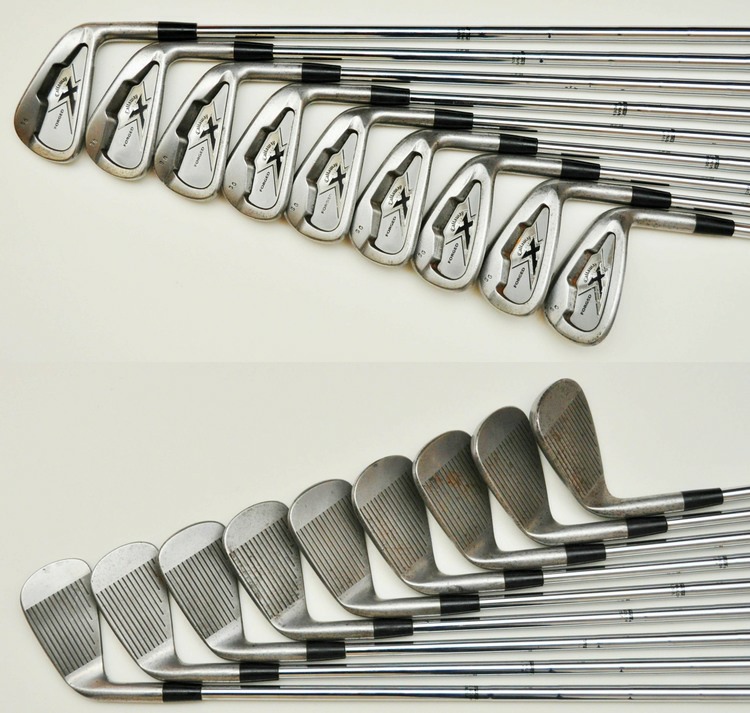 Callawau Tour X Irons used by Stephen Gallacher
Odyssey White Hot 2 Ball Putter used by Stephen Gallacher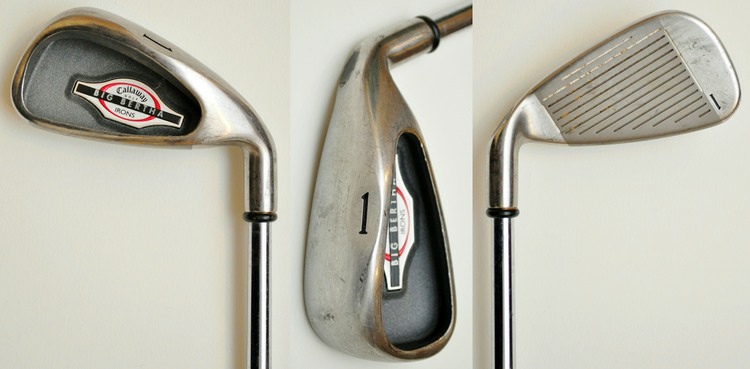 Callaway Big Bertha 1 Iron used by Stephen Gallacher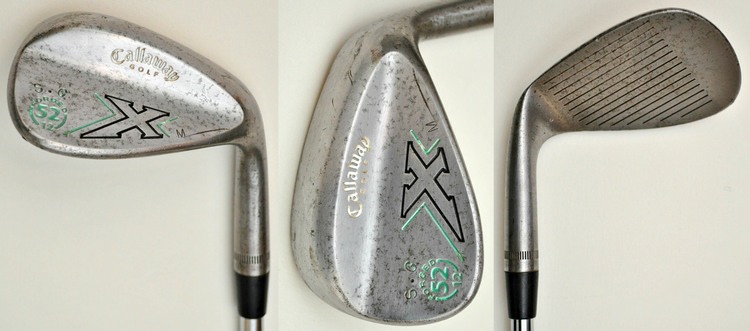 Callaway X wedgeused by Stephen Gallacher
Callaway X wedge used by Stephen Gallacher
Titleist wedge used by Stephen Gallacher
Tour hat issued to Stephen Gallacher for the 2011 US PGA Championship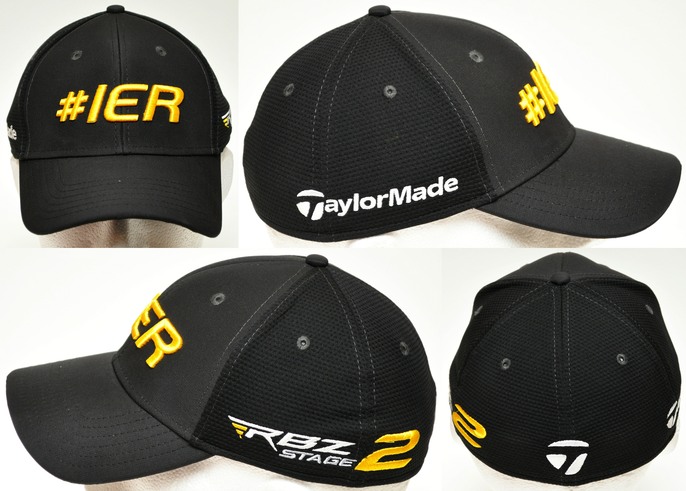 Tour hat issued to Stephen Gallacher
Replica flag from the 2014 Omega Dubai Desert Classic signed by
Stephen Gallacher
Tee markers used at the 2014 Ryder Cup signed by Stephen Gallacher
Official 2014 Ryder Cup Commemorative £5 Bank note
signed by Stephen Gallacher
Official 2014 Ryder Cup Commemorative £1 Coin and ball marker
signed by Stephen Gallacher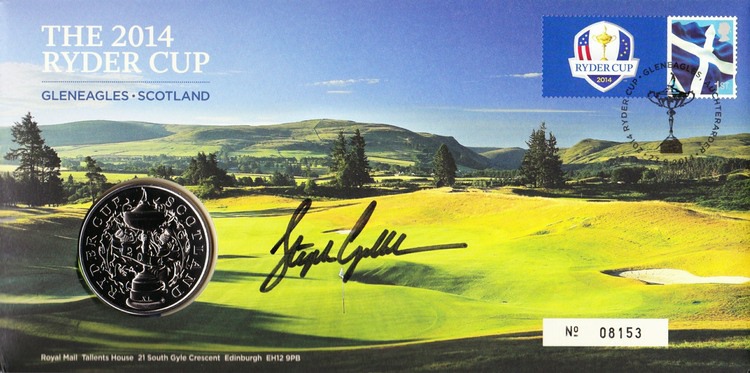 Official 2014 Ryder Cup Limited Edition First Day Cover
signed by Stephen Gallacher
Official 2014 Ryder Cup First Day Cover signed by Stephen Gallacher