1942
Official Letter sent by the PGA to Lloyd Mangrum informing him he had
been selected for the 1942 United States Team.
During the War Years the Americans continued to select a Ryder Cup
Team which played Exhibition matches to raise money for Charity.
The 1942 Ryder Cup team defeated the Walter Hagen Challengers in a
charity match held at Oakland Hills Country Club. The event raised
$25,000 for the Red Cross.
_____________________________________________________________
1947
PORTLAND GOLF CLUB, OREGON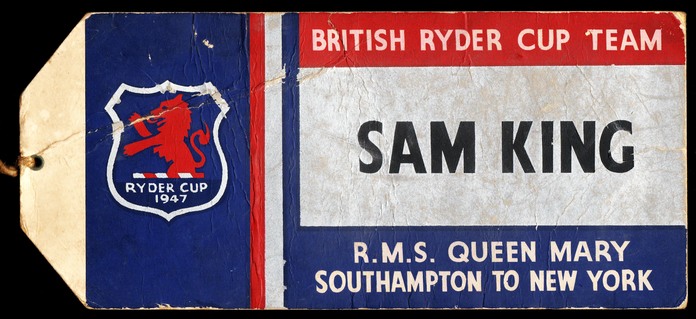 Luggage Label used by Sam King when travelling to the 1947 Ryder Cup