Date of Birth - 8 June 1967
Place of Birth - Dundee
Turned Pro - 1990
European LPGA Tour Profile - Kathryn Marshall
Kathryn Marshall was born in Dundee, Scotland. She had a successful
amateur career. She was the 1981 and 1985 Scottish Schools' champion,
1983-85 Scottish Youth's champion, the 1983 Scottish Junior Match Play
champion,[ and the Scottish Junior Open Strokeplay Champion 1985,
1986, 1987. She was a member of the 1990 Curtis Cup team. She played
her collegiate golf at the University of Arizona where she was 1989 All
-American.
Marshall turned professional in 1990. She played on the Ladies European
Tour from 1991 to 2008 and the LPGA Tour from 1993 to 2006. She won
one LPGA event, the 1995 Jamie Farr Toledo Classic. She played on the
1996 European team in the Solheim Cup.
ACHIEVEMENTS
Curtis Cup 1990
Solheim Cup 1996
1995 Jamie Farr Toledo Classic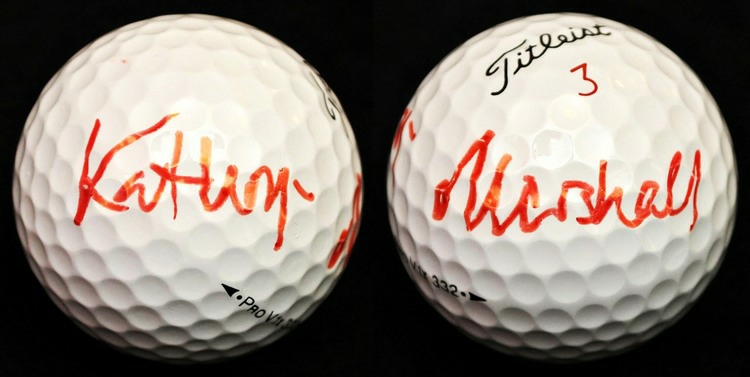 Ball played and signed by Kathryn Marshall
ddddddddddd