Date of Birth - 2 April 1981
Place of Birth - Peterhead
Turned Pro - 2006
European Tour Profile - Jamie McLeary
Claimed the 15th and last card from the Challenge Tour Rankings after a
thrilling final round at the Dubai Festival City Challenge Tour Grand Final
hosted by Al Badia Golf Club. Finished in a tie for second on a tense final
day in the desert, and was uncertain as to whether he had done enough,
only to have his place on the 2014 Race to Dubai confirmed after a
nervous five minutes in the recording area. Played seven seasons on the
Challenge Tour, picking up his only victory on home soil at the Scottish
Hydro Challenge in 2009. Away from the course he enjoys spending time
with his young family, as well as following his favourite football team,
Arsenal. Is also a self-confessed petrol head, claiming that if he had the
money he would spend more on cars than Ian Poulter.
ACHIEVEMENTS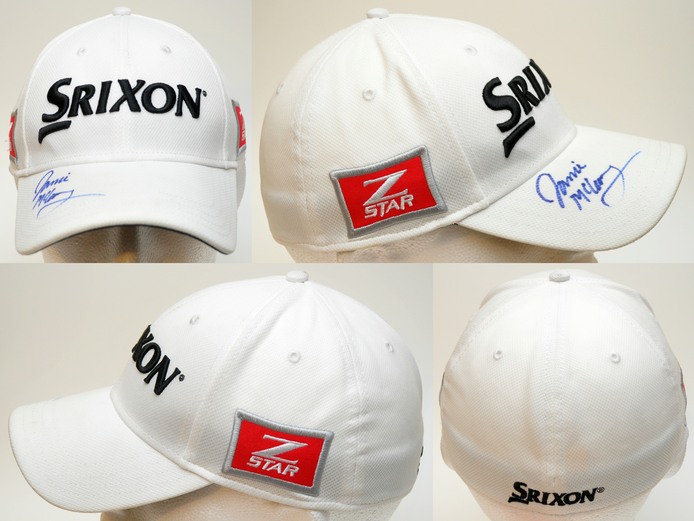 Hat worn and signed by Jamie McLeary
during the 2014 Final Open Qualifying at Glasgow Gailes