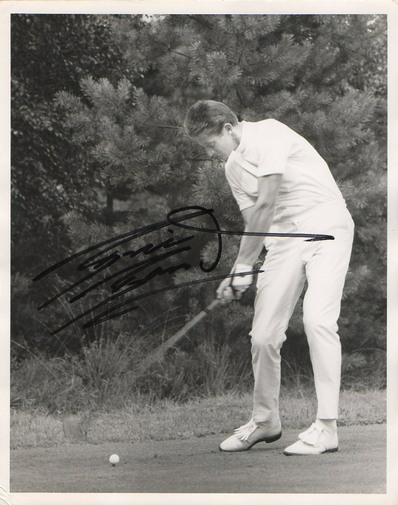 Date of Birth - 3 June 1945
Place of Birth - Addington, Surrey, England
Turned Pro - 1964
Barnes was taught golf by his father who was Secretary at Burnham and
Berrow Golf Clubs and later became a pupil (and future son-in-law) of
Max Faulkner, the 1951 Open champion.
Barnes was one of the leading European Tour golfers of the 1970s. He
placed between 4th and 8th on the Order of Merit every year from 1971
to 1980 (the 1971 money list was semi-official, and the European Tour
formally commenced in 1972). He won nine events on the Tour
between 1972 and 1981, and also won professional events in Africa,
Australia and Canada. He had three top ten finishes at The Open
Championship, the best of them a tie for fifth in 1972.
In 1995, Barnes became eligible to play in senior tournaments, and was
very successful. He won the Senior British Open Championship in 1995
and became the first man to successfully defend the title in 1996. He
topped the European Seniors Tour Order of Merit in 1995, and went on
the play the US Champions Tour in the late 1990s with moderate success.
Arthritis hampered his career and forced him to leave tournament golf in
2000.
Barnes played for Great Britain & Ireland and finally Europe in six
consecutive Ryder Cups from 1969 to 1979. He has a 10-14-1 win-loss-tie
record including a 5-5-0 record in singles matches (there were two sets
of singles matches in some of the Ryder Cups in which he participated).
He had a successful partnership with Bernard Gallacher in foursomes and
four-ball matches but is best remembered for beating Jack Nicklaus
twice in one day in 1975, winning 4&2 in the morning round and 2&1 in
the afternoon session.
ACHIEVEMENTS
Ryder Cup 1969, 1971, 1973, 1975, 1977, 1979
World Cup 1974, 1975, 1976, 1977
Hennessy Cognac Cup 1974, 1976, 1978, 1980
Double Diamond 1972, 1973, 1974, 1975, 1976, 1977
PGA Cup 1990
Philip Morris International 1976
1964 British Youths Open Amateur Championship
1967 Flame Lily (SA)
1969 Coca-Cola Young Professionals' Championship
1969 Agfa-Gevaert Tournament
1970 Wills Australian Masters
1972 Martini International
1974 Dutch Open
1975 French Open
1976 Sun Alliance Match Play Championship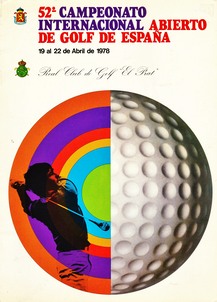 1978 Spanish Open
1978 Greater Manchester Open,
1979 Portuguese Open
1979 Zambia Open
1979 Italian Open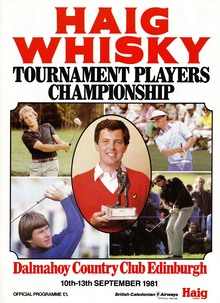 1981 Haig Whisky TPC
1981 Benson & Hedges Kenya Open
1981 Zambia Open
1995 Senior British Open Championship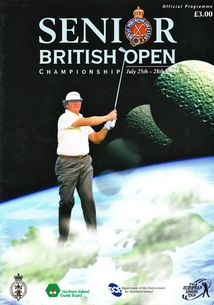 1996 Senior British Open Championship
1998 AT&T Canada Senior Open Championship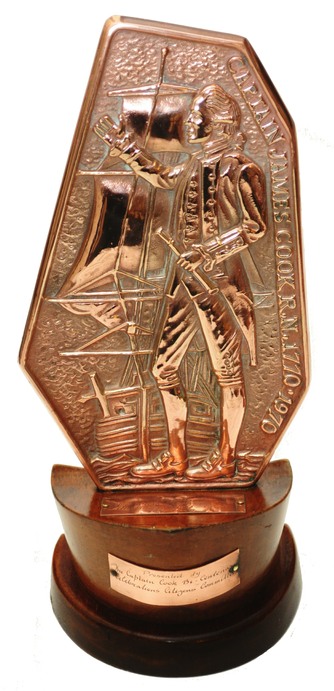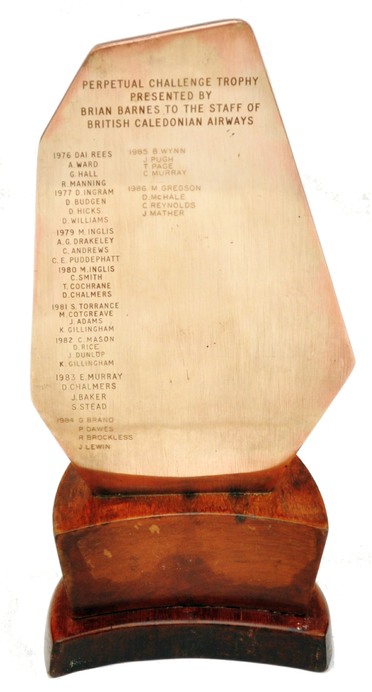 1970 Wills Australian Masters Trophy won by Brian Barnes
(Then presented by Brian Barnes to British Caledonian Airlines to be used in their Annual Golf Day, known as the Perpetual Challenge Trophy. Notable winners include Dai Rees, Sam Torrance, Carl Mason, Ewen Murray, Gordon Brand and Malcolm Gregson)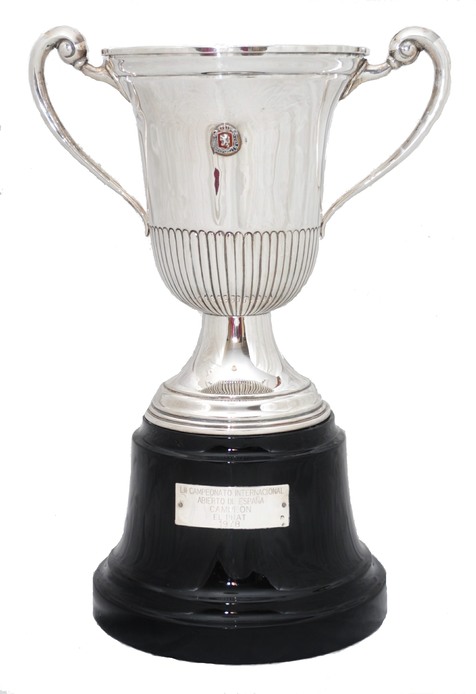 1978 Spanish Open Trophy won by Brian Barnes
1979 Italian Open Trophy won by Brian Barnes
Tommy Armour Tour bag used by Brian Barnes
Tommy Armour Tour bag used by Brian Barnes

Glove worn and signed by Brian Barnes
Golf Ball played and signed by Brian Barnes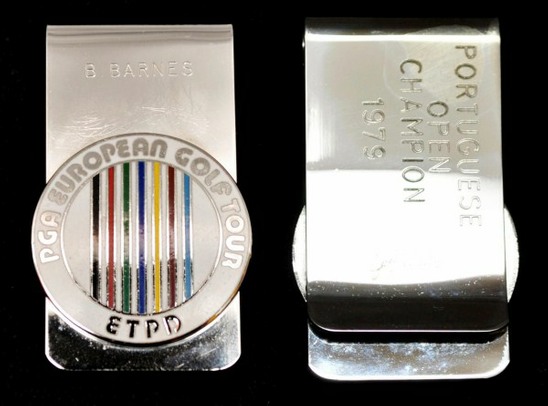 European PGA Tour Clip of Brian Barnes
Visor worn and signed by Brian Barnes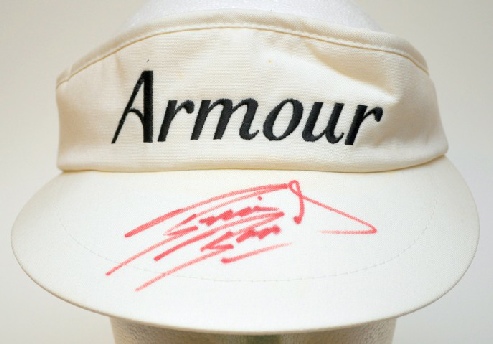 Visor worn and signed by Brian Barnes
Personal cloth cap made for Brian Barnes

BARNES Brian – TWITTY Howard
Jackie Gleason Inverrary Classic – 24 February 1978 – Round 2

BARNES Brian - WAITES Brian - Mullins, William
Bob Hope British Classic - 24 September 1981 - Round 1

BARNES Brian - CHARLES Bob - Matthews, Lord
Bob Hope British Classic - 27 September 1981 - Round 3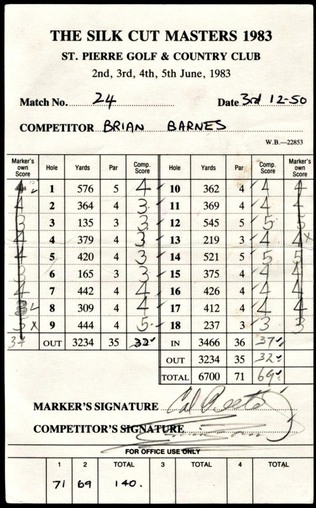 BARNES Brian - PEETE Calvin
Silk Cut Masters - 3 June 1983 - Round 2
BARNES Brian – AMANO Masaru
Greater Naples IntelliNet Challenge – 10 February 1996 – Round 2

BARNES Brian – BARBER Miller
Toshiba Senior Classic – 17 March 1996 – Round 3
BARNES Brian – STILL Ken
Toshiba Senior Classic - 16 March 1996 - Round 2
BARNES Brian – COSCINA Dennis
Brickyard Crossing Championship - 20 September 1996 - Round 1
BARNES Brian – POWELL Jimmy
Energizer Senior Tour Championship – 7 November 1996 – Round 1

BARNES Brian – POWELL Jimmy
Energizer Senior Tour Championship – 8 November 1996 – Round 2

BARNES Brian – CONNER Frank
Royal Caribbean Classic – 31 January 1997 – Round 1
BARNES Brian – GRAHAM Lou
Royal Caribbean Classic – 1 February 1997 – Round 2

BARNES Brian – BARBER Miller
Las Vegas Senior Classic – 26 April 1997 – Round 2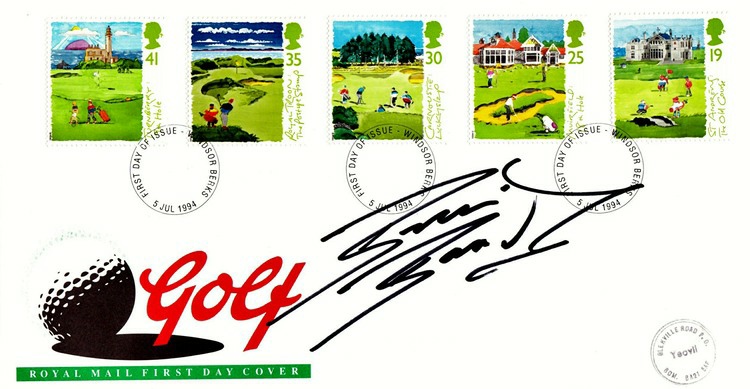 Royal Mail First Day Cover signed by Brian Barnes
Programme for Marley International Challenge Match, 11th July 1977
featuring Brian Barnes, Tony Jacklin, Severiano Ballesteros & Johnny Miller
Golf Collector Card featuring Brian Barnes
Official Flier from an Exhibition Match in 1969 featuring Brian Barnes